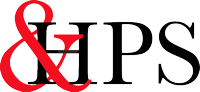 International Conferences on Integrated History and Philosophy of Science
Download the logo (EPS, 31.6 KB)
Upcoming Conference
16-18 March, 2023
The University of South Carolina, co-sponsored by the Ann Johnson Institute for Science, Technology, and Society
Local hosts: Agnes Bolinska and Michael Stoeltzner
For more information, consult the conference website.
Past Conferences
Our 2020 conference, &HPS8, was going be at Virginia Tech on 15–17 July 2020.
The conference was held online. All details can be found on the conference website.
5–7 July, 2018
On the theme of "The Evolution of Knowledge"
Hannover University, Germany; co-sponsored by the Max Planck Institute for the History of Science
Local host: Uljana Feest
3–5 July, 2016
26–28 June, 2014
15–18 March, 2012
&HPS3
23–26 September, 2010
&HPS2
12–15 March, 2009
11–14 October, 2007